MT. EVEREST ACADEMY
Jim Greenwood

Integrated Math I, Advanced Integrated Math I, Integrated Math III, Advanced Integrated Math III,
PreCalculus, Honors PreCalculus, 10th Gr. PE, Human Psychology, Personal Finance

-------------------------------------------------------------------------------------------

For the
cover sheets
listing the assignments for month 1 (2020-2021 school year), go to this link:
MONTHLY COVER SHEETS
For my
office hours
(math help, answering any questions), go to this link:
OFFICE HOURS (MATH HELP)
For all courses' syllabi, click here.


For the 2020-2021 Mt. Everest school calendar, click here.

---
| | |
| --- | --- |
| Phone: | Please email instead of call. The phone in my classroom is always turned off, and I do not listen to voice mail. |
| Email: | |
| Room: | Room 3 |
About me:
I grew up in New York City and New England, then served four years in the U.S. Navy and settled in San Diego. I taught at Mann Middle School for thirteen years, and this is now my sixteenth year at Mt. Everest Academy. I live in East County with my wonderful wife and two amazing children. I'm an avid reader, love sports (especially baseball) and I have a strong foundation in my religious beliefs and thus involvement in my church, Shadow Mountain Community Church. My son and I are learning Martial Arts together (United Fighting Arts Federation); I'm working to earn my black belt within the next couple of years. My academic interests focus on history as well as math; the U.S. presidents and the War Between the States are my favorite topics.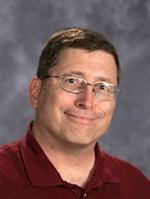 Professional Background:
Bachelor of Arts, History: Fairfield University, CT (1985)

CA Secondary Teaching Credentials, Mathematics and Social Studies, PLNU (1991)

Cross-cultural Language and Academic Development (CLAD) Certification (1997)

Gifted and Talented Education (GATE) Certification (1998)

Master of Arts, Educational Technology: San Diego State University (1999)

National Board Certification (2001)

Teacher of the Year, Mt. Everest Academy (2006-2007, 2013-2014, 2015-2016)
http://jgreenwoodmath.neocities.org/FAQPages/5-aRetakingMathTests.html
http://jgreenwoodmath.neocities.org/BasicPages/MathRetakeTestingDaysAndTimes.html
https://docs.google.com/document/d/e/2PACX-1vRBa9BFMOlE3y_Fili0tcruhFsnv-XfNYXrqLPItYh3hpkKIwRfVq_8G2BCJPFKTciJXgpH1jYtluPr/pub
https://jgreenwoodmath.neocities.org/FAQPages/FAQ.html